1972   GALOL is founded in L'Olleria. Five friends start a new project. they open a small workshop for zinc plating that was later known as "Els Banys" (the tanks). Here started Galvanoquímica Olleriense. The first parts to be coated were metallic chairs and lamps that where zonc plated for customers in the area.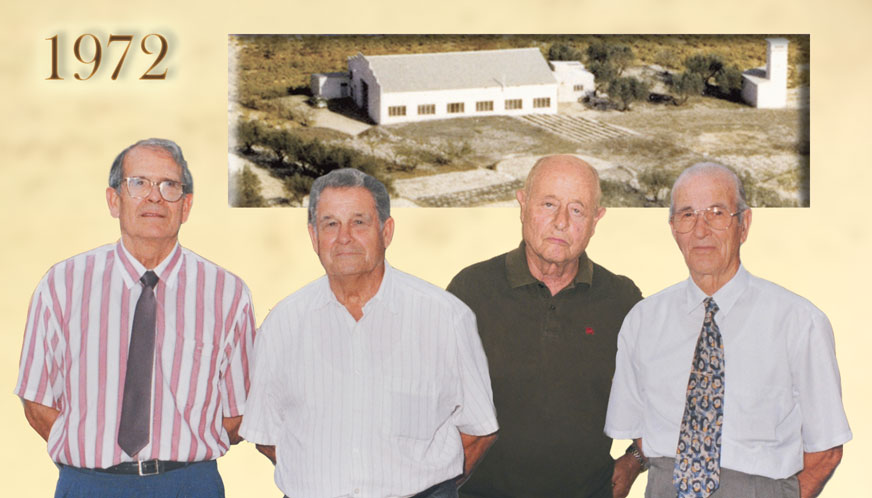 1976  Ford Motor Company arrives to Valencia. Thjer new plant was inaugurated on 18th October, where more than 9 Mil. cars have been manufactured so far. The models, Kuga, Mondeo, S-Max and Transit Connect are assembled there. Daily average production is 2000 vehicles nowadays
1979   In the late 70's, plating of wheel bolts for our main customer Tornillería Universal, S.A. (formerly TUSA, nowadays KAMAX S.A.). Our Managing Director, Mr. Fernandez, starts to work with us and our company installs automated lines and introduces the principles of Ford Q1 in our organization. 
1982   First large zinc plating line is introduced.  
1984   First coating line for zinc flake coatings (Delta Tone) on bulk is introduced.  
1990  New expansion and new working model are introduced thanks to customeres in the area of Barcelona, especially DYTSA.
1994 As a result of a great economic and technical effort i the implementation of a new waste water treatment installation, we were nominated to Prince Felipe Prize to Business Excellence..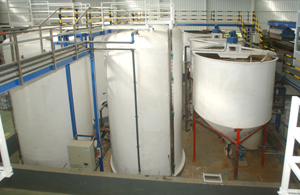 1996  Quality management certidication acc. to ISO 9002:1994 is obtained.. 
                   
1997 As an eggort to promote innovation, ESLOK patent is registered Acquisition of Jean and Chaimenot Internacional SL, a Dracoment licensed application in Toledo. This fact made us leaders in Dacromet coating.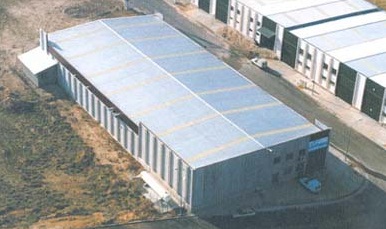 1998 A new production plant in Sant Andreu de la Barca is opened due to a high demand.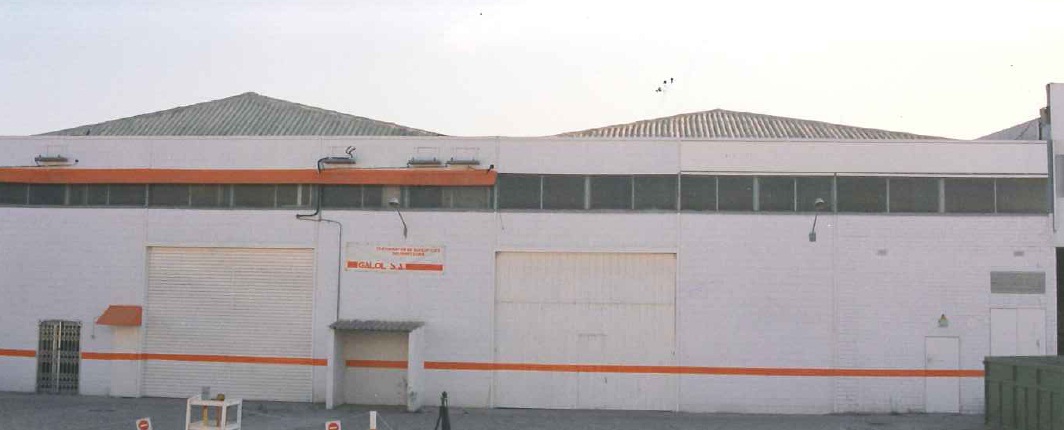 1999 Upgrade of quality management System acc. to QS-9000. In 200 our Toledo plant grows to provide offer of finishes to our customers and our capacity is increased.
 
2001 Seminar "Cr6-free in Galol, S.A."

2002 Before starting ISO 14001 certification procedure, our waste water treatment facilities are enlarged an new warehouse for chemicals of 200 m/2 is built

2002 Seminar directive EEC 2000/53.

2003 A new ambitious project is started: A new PVD (Physical Vapour Deposition) coating installation is implemented for the application of Titanium and Zirconium coatings, among others etc. This was a step forward in situating Galol in an advanced and innovative coater in Europe. We could offer our customers a new dinish in the spanish market.
2004 Quallity management Sustem certification ISO/TS 16949:2002 is obtained for Valencia and Barcelona plants. 
2005  A new hall of 5400 m/2 is built to place for our new coating lines for zinc flake coatings

 2006 A new zinc-iron plating line for Volvo Trucks fasteners is implemented. A new testing rig for coefficient of friction is also introduced. Seminar "Bolted unians, coefficient and tightering methods".
2007 A new rack coating line to coat fasteners for the wind industry is implemented at L'Olleria plant.  
2008 The year starts with high volumes and high demand. 
2009 Like most comanies in the automotive sector, the low demand caused by the crisis forces GALOL to re-organize itself and adapt production in all other lines. Our Toledo plant activity is stopped.
2012 Seminar over "Thin layer coatings for fasteners" in the 40th anniversary of the Company is organizeed.
2013 Environmentally-friendly zinc coating up to 700 h in salt spray test. free od nickel, cobalt and chromium (both Cr6 and Cr3) is aviable.